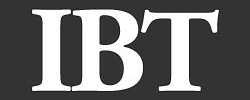 ---
[social_share/]
Bitcoin: Wall Street Analysts Open Fire, After China Ban
By Nat Rudarakanchana at IBTimes
Edmund Moy, a former U.S. Mint director, noted to International Business Times in an email: "Bitcoin is actually more public than cash because each transaction is recorded in a central database."

"Most of the other emerging digital currencies are based in China and Russia and Western governments are very suspicious of letting them into our financial systems," he continued. Bitcoin can only succeed if it beats back its outlaw image, said Moy.
Read the full piece at IBtimes.com.
Categorised in: News