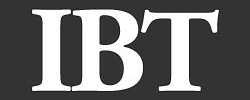 ---
Silver Streaming Giant Silver Wheaton (SLW) Sees Deals Benefit From Subdued Precious Metals Space
By Nat Rudarakanchana at International Business Times
Canada's Silver Wheaton (TSE:SLW), the world's largest silver streamer, is seeing better deals with precious metal miners in a subdued environment of declining capital budgets, the company's CEO tells International Business Times.
Silver Wheaton strikes deals with gold and silver mining companies for portions of their mineral output at a fixed price, which it then sells at a markup to industrial users. Silver Wheaton is the largest such precious metal streamer, expected to net itself 33.5 million silver ounces in 2013.
But the company has also expanded into streaming gold, silver's more expensive cousin, in recent years. It struck two deals in early November within one week, heightening exposure to gold even in a year when gold prices have declined dramatically….
…The U.S. Mint has sold 39.675 million silver Mint coins for the year to date, compared to 33.7 million coins in the whole of 2012. That will set a new sales record for silver, former U.S. Mint director Edmund Moy told IBTimes Tuesday. Moy said year-end sales will likely exceed 40 million ounces.
Because there are few silver exchange-traded fund (ETF) investors, and because of shorts and an insignificant futures market in silver, undistorted physical demand for the metal can be seen in these sales figures, he said.
"Silver is the poor man's gold," said Moy. Gold investors may have diversified into silver, "because it's more accessible via price. Silver, generally, is a foreshadowing of gold demand."…
Read the full article over at IBTimes.com.
Categorised in: News