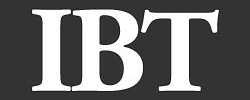 ---
Gold Miners' Shares Are Too Expensive to Own, and That's Going To Be A Big Problem for Producers.
Major gold producers must adapt to survive an ongoing decline in gold prices in the next several years, according to an in-depth Citigroup Inc. (NYSE:C) gold industry report from Tuesday.
 By Nat Rudarakanchana
Quote:
Edmund Moy, a gold expert and former U.S. Mint director, also told International Business Times that gold producers will likely face a tough time in coming years, if gold prices don't rebound to $1,400/oz or more.  "They've also let some of their administrative costs kind of balloon out," he told IBTimes. "There's going to be room for them to cut, but not enough room to cut, to where, if gold stays at $1,330/oz, that it's going to be profitable for them."

Moy said that reduced gold mining capacity could also lead to tightened gold supplies in the near future. Moy said a rough rule of thumb among industry analysts is that production costs can average, industry-wide, at about $1,200/oz. "Unless people's production costs are $800/oz, which I don't think they are, a lot of these gold companies are going to cut back on their operations." said Moy.
Read the full article at International Business Times.
Categorised in: News