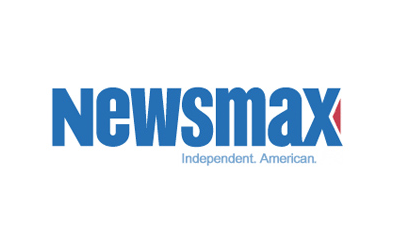 ---
The U.S. economy has hit a rough patch but you would never know it from all the excuses used to overlook the horrible first-quarter GDP number.
Sounding like the sarcastic phrase, "Other than that, how was the play Mrs. Lincoln," Commerce Secretary Penny Pritzker said that the economy was "actually pretty good" despite the contraction in GDP.
First-quarter 2015 GDP was revised downward to -0.7 percent from the original estimate of +0.2 percent. The three main arguments for minimizing this horrible number are that the causes were temporary and seasonal, it was better than the revised consensus forecast of -0.8 percent and something is wrong with the way the GDP is calculated.
First, while there were contributing temporary and seasonal factors, there were also contributing longer-term and possible systemic factors. For example, offsetting the West Coast port disruption and exceptionally harsh winter were low oil prices and a high dollar.
Second, -0.7 percent beat the -0.8 percent forecast, but -0.7 percent is still a bad number. For an economy supposedly ready to take off any time now, the U.S. has been enduring a long succession of mediocre quarters punctuated by the occasional positive spurt offset by negative growth.
Third, it is curious that the last two first-quarter GDP numbers have been negative, but two data points are not a trend. Regardless, the rest of the quarters have been mixed with very little to celebrate.
Economists have forecasted 2.8 percent growth for the second quarter, but April and May's data are not encouraging. Last month's factory orders were forecast at -0.1 percent (not a good number to begin with) and came in at -0.4 percent, declining eight out of the last nine months. Two-thirds of our economic activity is domestic consumer spending, which was flat for April.
Much of the rest of economic activity are exports, which have been declining because the strong dollar makes our goods more expensive internationally. Further, the pace of job gains has slowed, wage growth remains soft and inflation is low.
On the global front, there are plenty of potential big risks but no potential big gains. On the downside, Greece risks default once again but this time with fewer options, China's slowdown appears to be headed for a harder landing and the EU's economy once again teeters on contraction and deflation. On the upside, well, there is no large upside potential.
It does not take much to derail a 2 percent GDP economy. But 4 percent growth is unattainable if policymakers do not acknowledge the economy is in bad shape, let alone change the policies that have led to this poor result.
Originally Posted on NewsMax.com
Tags: Economics, United States

Categorised in: News