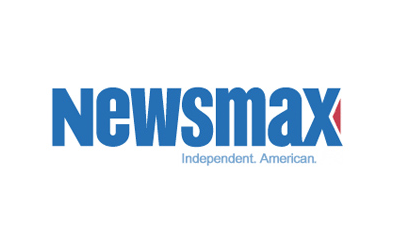 ---
Last month the Heritage Foundation and Wall Street Journal released the "Index of Economic Freedom," their regular report on where in the world economic liberty is flourishing or foundering.
This year's edition contains some great news…if you're a citizen of Hong Kong, Singapore or New Zealand, the world's freest countries.  But if you happen to live in the Unites States the report makes for less exciting reading.
The U.S. not only failed to place among the top 10, but also is now facing the prospect of a presidential election that will pit a committed statist against an egocentric authoritarian.
The prospects of climbing up the list appear dim for the time being.
The rankings are established by calculating a number of broad features: the size of government, the rule of law, the efficiency of regulation, and the freedom of markets. Countries comprising the top five freest – the aforementioned pacific nations, plus Switzerland and Australia, tend to have defined property rights, free trade, little corruption, reasonable taxes and responsible government spending.
The U.S., coming in at number 11 just failed to break the top ten. In a ranking of 178 nations, that's not bad. But how did Americans, who pride themselves on being the world's freest people, fall behind Chile and Estonia, seven and 9 respectively, in the economic liberty sweepstakes?
For starters, at 35 percent, we have the world's highest corporate tax rate and a $19 trillion national debt. The size of government and the scope of its regulatory powers both continue to grow. Federal spending is now nearly $30,000 per family, and Washington has introduced a whopping 180 new regulations since 2009.
Lest anyone think this is par for the course, back in 2008 the U.S. ranked number seven, indicating the in terms of economic freedom, the home of the free is indeed getting less free.
Of course the slide could always be reversed if the U.S. reforms taxes, cuts regulations, and scales back spending. The hitch, however, is that in a departure from every presidential election in modern memory, the current contest to determine federal policies for the coming years appears to be between two candidates that are both comfortable with more government and less economic freedom.
Hillary Clinton is proposing trillions of dollars in new spending and taxes while Donald Trump, a foe of free trade, advocates for new tariffs, including a 45 percent one on China.
Neither has shown any desire to reduce the size of or reform government or are outspoken advocates for property rights.
All of this suggests that Americans should cherish their current ranking on the "Index of Economic Freedom." It may be the nation's high watermark on that list for the foreseeable future.
Originally Posted on NewsMax.com
Tags: Economics, United States

Categorised in: News