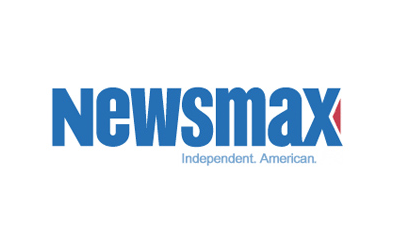 ---
Multiple currencies in emerging markets have recently been devalued in a currency war gaining momentum.
China shocked global markets by abruptly devaluing the yuan twice in one week. China's yuan is pegged to the U.S. dollar. But China's robust exports have been hurt by the strengthening dollar, and that has contributed to a weakening economy.
Further, China has been under pressure to allow market forces to determine the value of the yuan. This has become increasingly more important as China tries to get the yuan included as a reserve currency in the IMF's SDR drawing rights.
The opportunity came recently for China to kill two birds with one stone. China knew the yuan was overvalued and the market wanted a devaluation . So under the guise of allowing the market to play a greater role in determining the yuan's value, China let the yuan more freely float.
The result was a -1.6% devaluation on the first day and another -1.1% on the second day.
Then China decided to intervene to support the yuan from further devaluation. It was the largest single day drop since 1994, after which China decided to more actively manage their currency.
China's yuan devaluation has spurred copycat devaluations by its trading partners to remain competitive.
For example, Vietnam devalued its currency by 1% the same day China started its devaluation. The Vietnamese dong trades within a trading band of 2%. With the anticipation of the Federal Reserve raising interest rates soon (85% of Vietnamese transactions use the U.S. dollar) and the impact of the strong devaluation of the yuan, the State Bank of Vietnam widened the trading band to 3%.
Practically, this allowed the market's downward pressure to devalue the dong. And because China is Vietnam's top trading partner, a lower dong keeps Vietnamese exports competitive. This is just the last in multiple salvos that have devalued the dong by 5% this year.
Vietnam's devaluation is not alone among China's trading partners. Indonesia's rupiah has dropped 12%, Malaysia's ringgit has dropped 17%, and Thailand's baht has dropped 8%.
Low oil prices have also caused oil dependent countries to devalue their currencies to remain competitive. Kazakhstan's tenge recently dropped a record 23% after the National Bank of Kazakhstan unpegged the its currency to the U.S. dollar and let it freely float in the market. The Russian ruble has steadily depreciated 50% over the last year.
So far, the currency war has gained momentum but has stayed contained among ASEAN nations and countries dependent on oil production. But when the Federal Reserve finally gets around to raising interest rates, all bets on further containment will be off.
Originally Posted on Newsmax.com
Tags: China, Economics, Europe, United States

Categorised in: News