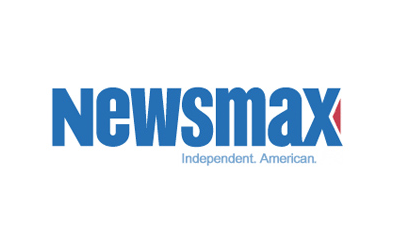 ---
Pundits and politicians occasionally suggest that the U.S. should emulate China's government-managed variety of capitalism.
The opening trading session of 2016 should put that fantasy to rest.
Monday, the first day of trading, brought a panicked drop and then a closing of China's market. This comes on the heels of five consecutive months of slowing factory activity. The Chinese economy enters the New Year growing at its slowest pace in quarter of a century.
The nation's purchasing manager's index (PMI), which charts monthly manufacturing activity, is now down to 49.7. China's media giant Caixin's own index of economic activity sits at 48.2. Both are short of the rating of 50 that signals a growing economy.
China's economy is in recession and the impact will be global. In fact, the market tumble sent both the Dow Jones and the S&P 500 into their own nosedives. With world shares reeling, China actually halted selling twice this week.
Perhaps Beijing, which has already been desperately devaluing its currently, will respond by propping up the market and injecting billions of Yuan into the financial system. They did the same thing last spring when the government poured 11.3 billion Yuan into housing, rail and Internet infrastructure in the hopes of keeping the economy afloat. The stimulus represented a 33 percent increase in spending from the 2014.
But government spending hasn't done the trick so far and a number of economists believe that ramped up consumption will rescue the Chinese economy. The nation's personal spending accounts for only around 35 percent of China's gross domestic product, –the smallest percentage among major nations.
But this theory assumes that the Chinese will spend enough to prop up their economy. That's a risky bet given the fact that many older workers save a significant part of their income for retirement and medical purposes. It also ignores the fact that personal consumption is not a driver of economic growth; it's a result of it. As China's economy sinks, so will its consumer spending.
All this suggests that the way forward is not an economy managed by bureaucrats in Beijing, propped up with loose monetary policies, justified with murky statistics, and kept on life support with constant stimulus. Instead, China should pursue true free market reforms.
This all, importantly, makes clear that the U.S. should steer clear of anything resembling the Chinese economic model. It's passed its "sell by" date and nations can hardly count on it to lead the global economy.
Originally Posted on NewsMax.com
Categorised in: News