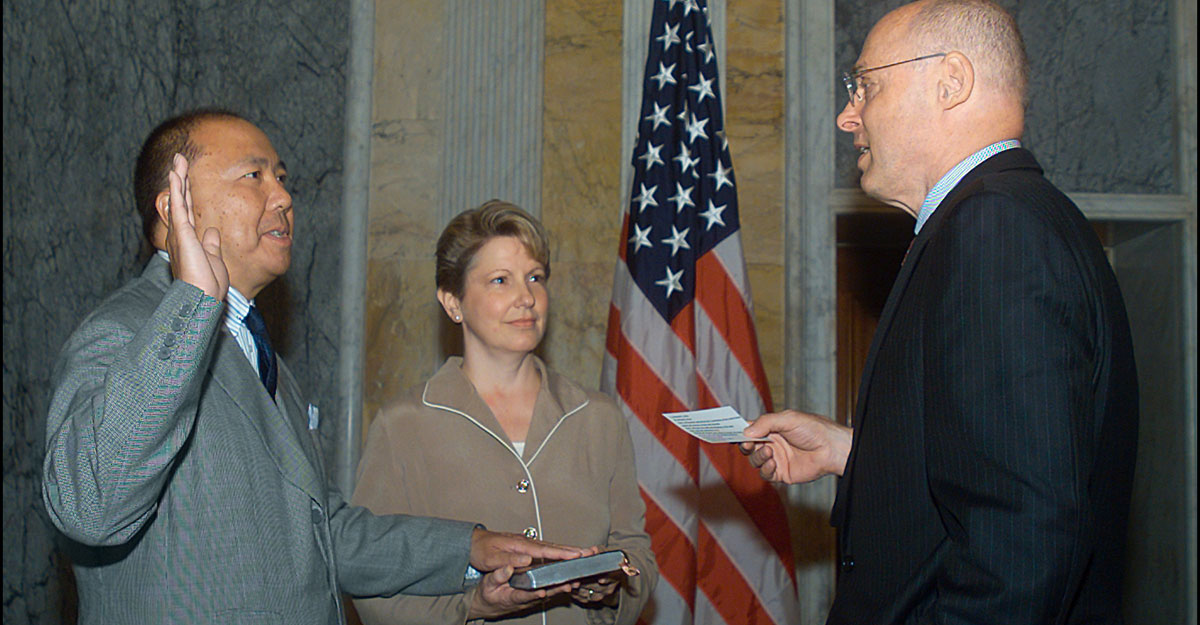 ---
Only in America could the American-born son of Chinese immigrants become the 38th Director of the United States Mint.
My parents immigrated to the United States to pursue the American Dream. They believed, and through their example, I believed that with freedom and hard work, everyone has an opportunity to achieve a better life regardless of social class or circumstances of birth.
As early as I could remember, I worked in my family's restaurant. I started as a dishwasher, standing on a celery crate so I could reach the sink and made 25 cents an hour. I became the cashier at age 9. Once a customer paid with exact change and I noticed one of the pennies was unusual. Being ever vigilant of the family finances, I confronted the customer for trying to pull a fast one. He kindly convinced me that it was legal tender. Fascinated, I promptly switched the Indian Head cent with a Lincoln penny and a coin collector was born.
40 years later, I stood in the historic Cash Room of the U.S. Department of the Treasury being sworn in by Secretary Hank Paulson as the Director of the Mint. After a career that included stints in corporations, government service, private equity, and start-ups, I could have never imagined that I would be among 38 Americans who served our country in this way since 1792.
My heart is filled with gratitude for being an American and for the privilege of serving her.
Click to view the photo gallery.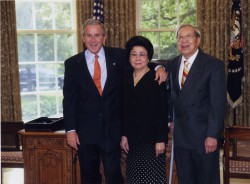 Tags: Public Service, United States Mint

Categorised in: Blog