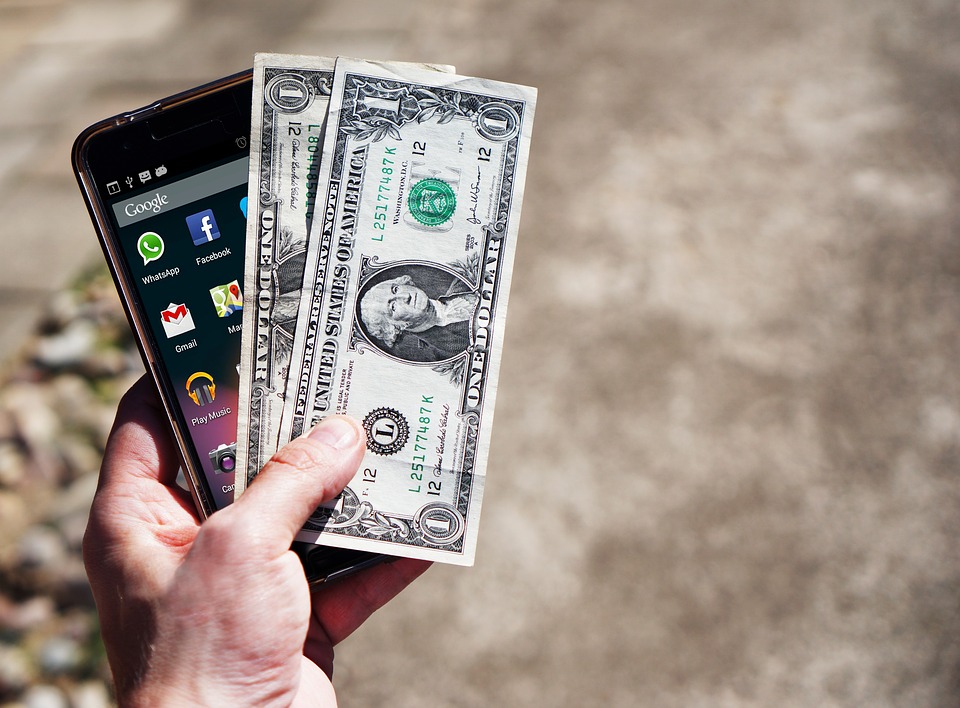 ---
Originally published at CNBC.com on Oct. 15, 2017
In a world of growing cybersecurity concerns, coins remain the most reliable, secure method to pay for the everyday items we need to live. Cyberattacks, such as the recent WannaCry and Petya attacks, pose a real and growing threat to the integrity of our bank accounts, credit and debit cards — and our very financial well-being. Physical money, on the other hand, is immune to such digital threats.
In the event of a cyberattack, identity theft or other electronic payment failure, cash is what we can count on to survive. As Congress debates a budget plan and a tax overhaul, reinforcing currency modernization will not only help secure our financial futures but save billions of dollars for taxpayers along the way. It can do so without any increased taxes or cuts to other services.
The United States has always been a leader in currency innovation — from Thomas Jefferson's vision of uniting a nation under one currency, to becoming the global monetary standard for nearly 100 years. Today we have an opportunity to save taxpayers billions of dollars with three simple changes in the way we make money.
As two former U.S. Mint directors, who represent neither side of this issue, we know that if Congress is serious about balancing the budget and reining in excessive spending, it should pass the Coins Act, a bipartisan plan for currency reform that would transform our money to meet the requirements of commerce in the 21st century. This is not a partisan issue — that's why we, a Democrat and a Republican Mint director, agree — the Coins Act takes an approach both sides can agree on.
The United States is one of only three industrialized nations, along with Argentina and Botswana, that still use low-denomination paper bills rather than high-denomination coins. The United Kingdom, Canada, Japan, European Union currency union members and dozens more nations save tens of millions each year from modernizing their currencies. They have proved that the switch is easy and consumer-friendly — and, most importantly, it reduces government waste.
Billions of taxpayer dollars are being wasted with our outdated currency system, while the government struggles to pay its bills and adds to an already enormous national debt. That is why we must get smart about money and modernize our currency.
The three commonsense currency reforms in the Coins Act — switching from the dollar bill to a dollar coin, changing the composition of the nickel and suspending production of the penny — could save taxpayers up to $16.3 billion, according to recent estimates by bipartisan economists.
The production costs of the penny, nickel and dollar note are excessive and reflect an antiquated and atrophied currency system. Each penny costs 1.4 cents to produce, amounting to a loss to taxpayers of $1 billion over the next decade. And the nickel, due to its costly composition, has wasted nearly $367 million over the last 11 years.
We all know that a dollar isn't worth what it used to be. In fact, today a dollar has the same purchasing power that a quarter had in 1975. And spending power isn't the only problem with the dollar bill: The average dollar note is shredded and trashed after just a few years in circulation — 3.2 billion dollar bills are removed each year, adding more than 7 million pounds of waste to landfills. Dollar coins, on the other hand, have an estimated lifespan of 34 years.
American voters support these changes. Recent polling shows that nearly 70 percent of Republicans, independents and Democrats alike support switching from the dollar note to a dollar coin when informed of the taxpayer savings.
Thought leaders from business executives and former top U.S. Treasury officials to editorial boards spanning the country all have advocated for currency reform and the benefits it will bring to consumers and taxpayers. And in 10 reports issued over more than two decades, the nonpartisan Government Accountability Office — Congress' budget and financial analyst — has supported currency reform, describing in detail the billions in taxpayer savings that would come from common sense currency adaptations.
Bills and coins remain the easiest and most popular form of currency. Cash is still king, representing 50 percent of small transactions. Each year, the amount of cash changing hands surpasses debit cards by 15 percent and credit cards by 23 percent. With more than 100 billion cash payments every year, bills and coins remain a marketplace staple now and for the foreseeable future.
The solution to improving our currency lies not in limiting our options but in creating smarter types of currency: Let's treat the dollar at its proper value and transform it into the dollar coin, instead of wasting money on low-value bills that quickly go into landfills; let's suspend the production of the penny, because pennies made are pennies wasted; and let's adjust the nickel composition, saving hundreds of millions of dollars.
With these commonsense measures to modernize our nation's currency, the United States will take greater responsibility for its fiscal footprint and enable consumers to pay securely. We have nothing to lose and more than 16 billion dollars to gain.
— By Philip N. Diehl, president of the U.S. Money Reserve, and Edmund Moy. Diehl and Moy were, respectively, the 35th and 38th directors of the U.S. Mint.
Originally published at CNBC.com on Oct. 15, 2017
Categorised in: News