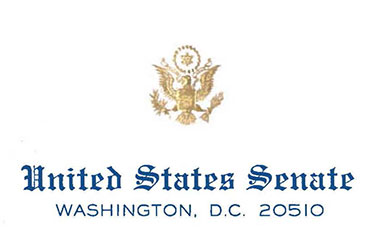 ---
[social_share/]
Once confirmed by the Senate, the appropriate documents are transmitted from the Senate to the White House. *  The White House Clerk prepares the appointment commission (a formal document issued to appoint a person to the highest level of presidential appointment) and the President of the United States signs it.  The appointments commission is then sent to the Department of State for the Secretary's counter signature.
The nominee becomes the appointee after being sworn in by any federal government employee and can be sworn in as soon as the President signs the appointment commission, though most swearing in ceremonies takes place after the Secretary of State counter signs.  However, the U.S. Department of the Treasury has a slightly different appointments commission: one that has been designed by the Bureau of Engraving and Printing and counter signed by the Secretary of the Treasury.
The vast majority of appointees coordinate their official swearing in with their ceremonial swearing in, so it becomes one ceremony.
After taking the oath of office, the appointee traditionally makes a few remarks before a reception (which the appointee pays for).  After the reception, the work begins.
And now that you are sworn in, people can now start swearing at you!
*  If you are fortunate, the Senate may present you with one of the documents.  Being fortunate to know Senate Majority Leader Bill Frist and Secretary of the Senate Emily Reynolds during that time, I received a framed document in my office delivered by a close friend.  It reads:
Senate of the United States

In Executive Session

July 26, 2006

Resolved, that the Senate advise and consent to the following nomination:

The following named person to be Director of the Mint.

Edmund C. Moy

of Wisconsin
Tags: Public Service, United States Mint, White House

Categorised in: Blog