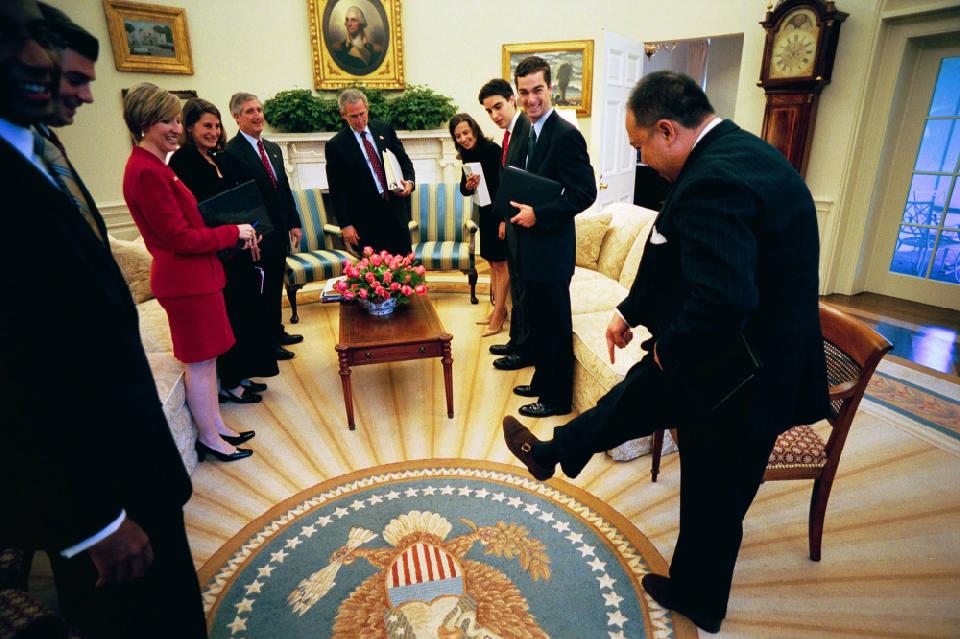 ---
Today's Hot Fashion Trend Will Knock Your Socks Off
By Marine Cole, Yahoo News
When Ed Moy worked at the White House as special assistant to George W. Bush for presidential personnel, he was known as a socks aficionado.
"Strong statement on those socks," he recalls Bush telling him one day during a meeting in May 2001 as he was sporting one of his colorful pairs.
As a sock connoisseur, Moy may have been an exception back in the day (along with George H.W. Bush) – but in recent years he's been joined by millions of American men who fancy a good pair of fun-looking socks.
Read the full article at Yahoo News.
Categorised in: News