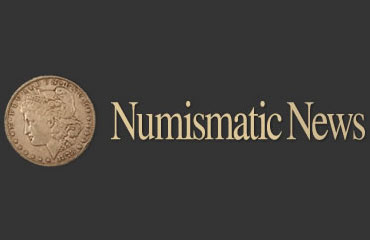 ---
Do you wonder what former Mint Director Ed Moy is up to these days?
An announcement has come my way that he has joined the board of advisors of a bitcoin payment processing company named Coin.co.
The firm is based in New York City.
"The wealth of knowledge and experience that Ed brings to our company is one-of-a-kind," says Alex Waters, CEO of Coin.co.
While this is standard boilerplate for new arrivals at corporate positions, I have to wonder just what sort of background is relevant for a company attempting to create a new international currency that is not tied to a country or to a central bank.
Moy as head of the U.S. Mint ran an institution that produced the oldest of old school money: coins.
The only thing bitcoin has in common with real coins is incorporating the word into the new name.
However, bitcoin is a pioneering concept both as a currency and in the electronic payment mechanism of transferring balances.
In that situation resumes are not particularly meaningful.
Moy's association with Coin.co might persuade skeptics to give the idea of accepting payments in a synthentic currency a try.
As I was checking the prices of gold and silver this morning, I also checked on the price of bitcoin, which is also monitored on the Kitco website.
In addition to the bitcoin price of $242.81 there is information about the total value of bitcoin transactions conducted in the prior 24 hours. That total is just over $33 million, which if extrapolated puts total annual transactions at $12 billion.
Such a sum is certainly high enough to earn a company a living if it is able to garner a portion of it as payment for its own services.
However, in an $80 trillion world economy it is a drop in the ocean.
That means either the upside is enormous or the slide into irrelevance will be little noticed.
The efforts of Coin.co will be well worth watching to see what the outcome will be.
For those like me who are not familiar with the firm, here is how it describes itself:
"Coin.co is a New York-based payment processor that focuses on providing bitcoin payment solutions to forward thinking companies. Typically working with large corporations and institutions, Coin.co's technology enables businesses to accept bitcoin from their customers, yet receive U.S. dollars into their bank accounts. With extensive history in the Bitcoin space, Coin.co's team provides expertise, regulatory guidance and heightened diligence on its clients' bitcoin transactions."
I expect we will all become ever more familiar with bitcoin and firms that transact payments in bitcoin.
Moy joining up with Coin.co gives collectors another reason to take an interest in the bitcoin concept and in this specific firm.
Originally Posted on numismaticnews.net
Categorised in: News