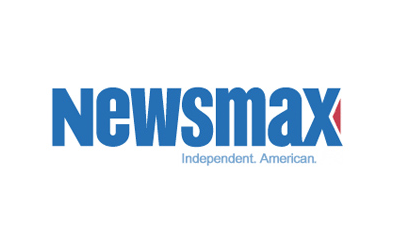 ---
2015 sales of United States Mint gold bullion coins year-to-date have exceeded all of 2014.
699,500 ounces of American Eagle 22 karat gold bullion coins have sold through the second week of October compared to 524,500 ounces sold all of 2014.  In the same period ,180,500 ounces of American Buffalo 24 karat gold bullion coins have sold compared to 177,500 ounces in all of 2014.
This surge in sales of gold bullion coins coincides with increasingly bad economic data in both the United States and the world.  There is increasing evidence that the U.S. economy's modest recovery is slowing down.  From a quarter of disappointing corporate earnings to borderline deflation to low consumer spending, there is scant good news.  Globally, all the drivers of past growth have run out of gas.  Emerging markets are now shrinking economies while energy and commodities investments have produced a glut and collapsing prices.
As more indicators validate increasing economic uncertainty, individual investors have led the revival of sales in American-made gold bullion coins.  When institutional investors buy physical gold, their transactions are large and as a result, they usually purchase 400 ounce good delivery bars.  That is too steep for the typical individual investor who wants to own physical gold.  They usually buy one ounce gold bullion coins made and guaranteed by government mints.  Robust sales of American Eagle gold fractional bullion coins (half ounce, quarter ounce, and tenth ounce) further confirms individual investor interest.
Sales of the most popular gold bullion coin, the American Eagle, hit 1,435,000 ounces in 2009 at the peak of the Financial Crisis.  Since then, sales have steadily declined except for 2013 and now 2015.  Last year's sales of 524,500 ounces was the lowest since the Financial Crisis but was still two and a half times more than sales in pre-Crisis 2007.
Interestingly, sales of the United States Mint's American Eagle silver bullion coin jumped during the Financial Crisis and have continued to break new records every year since.  Sales have skyrocketed from 9,887,000 ounces in 2007 to 44,006,000 ounces in 2014.  2015 sales year-to-date is 38,945,500 ounces.  At the current pace, the American Eagle silver bullion coin will set a new sales record this year.
The reversal from declining to increasing gold bullion coin sales is a significant date point for two reasons.  More individual investors are not so sure of the U.S. economy's health and want to hedge their bets by diversifying into physical gold.  And in spite of manufacturing and selling 21,325,000 ounces of American Eagles since 1986, that is not enough to meet current demand so the United States Mint has to make more.
Originally Posted on NewsMax.com
Tags: United States Mint

Categorised in: News