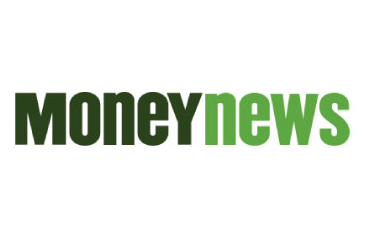 ---
Choosing among the many key events in the emerging bitcoin sector isn't easy. But never shying away from a difficult challenge, here's my list of the stories that made a difference in 2014.
10. Who is Satoshi Nakamoto? Apparently he is not Dorian Prentice Satoshi Nakamoto, whom Newsweek identified as the mysterious creator of the bitcoin protocol. The resulting national media frenzy became one of the biggest mainstream bitcoin stories in 2014.
9. The bitcoin ecosystem gets much needed industry infrastructure. The Chamber of Digital Commerce was formed this past summer to represent and lobby for the digital commerce industry in Washington, D.C. Coin Center launched in September as a bitcoin think tank for research and advocacy. And the Bitcoin Foundation got a new chief and decided to focus mainly on technical development.
8. Common law is starting to develop precedents around bitcoin. Two notable cases are the conspiracy to launder money charges against Charlie Shrem (he plead guilty to a reduced charge of aiding and abetting an unlicensed money transmission and is awaiting sentencing) and Ross Ulbricht's myriad charges related to owning and managing the Silk Road online marketplace.
7. The U.S. Marshals Service auctions off bitcoins seized from the online marketplace Silk Road. In the first auction in June, venture capitalist Tim Draper's bid wins all 30,000 bitcoins. In the second auction, the Bitcoin Investment Trust's bid wins 48,000 bitcoins while the remaining 2,000 bitcoins go to Draper.
6. Bitcoin raises its international profile. China, Ukraine and Russia crack down on bitcoin while UK Chancellor of the Exchequer George Osborne hopes to turn Britain into the bitcoin capitol. Bitcoin made the greatest headway in developing countries where it leapfrogged over physical currency.
5. More big retailers decided to accept bitcoin for payment: Dell, Microsoft, Overstock, Zynga, Dish Network, Expedia, TigerDirect and Newegg. And supporting these retailers, more payment processors like Square and PayPal began to accept bitcoin.
4. Mt. Gox went bankrupt and shut down on Feb. 7. After being hacked, Mt. Gox ended up losing 650,000 bitcoins. Mainstream media sensationalizes the story, which generates calls for banning bitcoin by regulators.
3. The U.S. regulatory environment starts to form. Federal Reserve Chair Janet Yellen testifies in February that the Fed doesn't't have the authority to regulate bitcoin. Then the IRS issues guidance that bitcoin will be treated as property for tax purposes. Even states get in on the action with the most notable being the New York State Department of Financial Services issuing its draft BitLicense proposal.
2. Given the run rate of the first three quarters of the year, bitcoin investments by private equity and venture capital firms should total a record $290 million by year's end. Most of those investments were made in U.S. companies.
1. Bitcoin 2.0. While the world continues to digest bitcoin the currency, the tech industry has been making breakthroughs using bitcoin the technology for a much broader array of uses. Innovations range from securely transferring digital property and ownership of physical assets to decentralizing voting from representative democracy. The disruptive opportunities are endless.
Originally posted on MoneyNews.com
Tags: Bitcoin

Categorised in: News