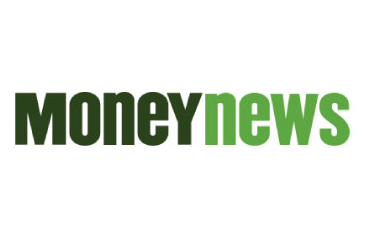 ---
Silver Bullion Coins Sales Skyrocket
By Ed Moy, MoneyNews.com
The U.S. Mint has sold out of American Eagle 1-ounce silver bullion coins.
Sales jumped 40 percent from already strong sales in September. October sales of 5.79 million ounces was the fourth highest in history. Recent robust sales also set new one-day sales records of 1.15 million ounces on Oct. 1, followed by 1.4 million ounces on Oct. 31. With 39.38 million ounces sold year-to-date, the U.S. Mint is well on its way to breaking last year's record annual sales of 42.675 million ounces.
The strong interest was mainly due to many individual investors reacting to the recent 6 percent drop in the stock market, data indicating slowing global economic growth and greater potential geopolitical instability. Without access to the sophisticated financial instruments that institutional investors use to hedge risk, individual investors rely on time-tested traditional hedges like precious metals.
Silver is the most popular precious metal bullion purchase among individual investors because of its relatively low price. An investor can buy a large amount of silver even with a modest investment relative to the same amount invested in gold, platinum or palladium. And its low price increases volatility, in addition to having lower market liquidity and industrial demand. Therefore, price appreciation of a few dollars represents a greater percentage increase to silver investors than to gold investors.
In addition, gold and silver prices generally move together and they maintain a ratio relationship between each other.
Gold and silver prices have been steadily going down since their 2011 highs. The United States' modest economic recovery looks absolutely stellar compared with most of the rest of the world. That has led to a strong dollar, which has put downward pressure on prices. But with increased demand and miner's break-even costs slowing the rate of declining prices and providing a support floor, some investors are sensing that prices have neared bottom and are jumping back in to take advantage of relatively low prices.
Also, the ratio between gold and silver has diverged as of late. Since 2000, the gold/silver price ratio has averaged 59, meaning the amount of dollars to buy one ounce of gold could buy 59 ounces of silver. However, recently that ratio has gone up to 74. Silver is relatively cheap given its traditional relationship to gold. And given that stocks have reached new highs, stocks appear to be overvalued and silver appears to be undervalued. Many individual investors see that as an investment opportunity.
The king of silver bullion coins is the American Eagle 1-ounce silver bullion coin. Authorized by Congress, the U.S. Mint began making silver American Eagles in 1986 for investors. Since then, it has made and sold 398.9 million ounces to become the world's number one bestseller. That the U.S. government guarantees the quality and content of each coin, the design is based on an American classic coin (Adolph Weinman's Walking Liberty design originally used for America's first half-dollar coin in 1916) and it is widely recognized and therefore fungible are just several of the many reasons for their popularity.
The last time that the U.S. Mint ran out of American Eagles was in January 2013. It sold all its inventory and production of 7.498 million ounces in one month (a record that remains today).
Now, as then, sales have been suspended until more American Eagles are produced. If that production cannot meet demand, then the U.S. Mint will allocate them in proportion to the size of the orders from its wholesalers, known as authorized purchasers.
Like the income inequality gap, there seems to be a growing investor gap. Wall Street financial institutions rake in profits from esoteric investment instruments, and equities and the U.S. dollar reach historic highs. Main Street individual investors, not benefiting from the Federal Reserve's cheap money or the economic recovery as much, are making bigger bets on silver (and to a lesser degree, gold). Only time will tell whether sophisticated modern finance or a store of value that has been around for 5,000 years will stand the test of time.
Originally published at MoneyNews.com.
Tags: Silver, United States Mint

Categorised in: News