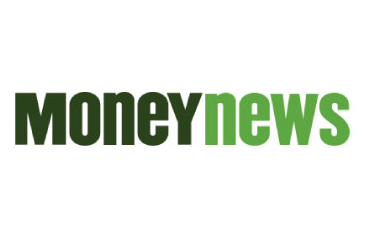 ---
With more than 4,000 dealers and other retailers selling gold bullion, how do you select which one is right for you?
As director of the U.S. Mint, I saw firsthand the incredible growth of this market segment. The Mint produced new supply to supplement the existing market, and sales grew from 198,000 ounces in 2007 to 1.435 million ounces in 2009. Thousands of new companies entered the market during this boom period.
An investor cannot buy a gold bullion coin directly from the U.S. Mint. When the program was first set up in 1986, the gold bullion market was in its infancy in the United States, and Congress wanted to make sure there was a two-way market. It was possible for the Mint to sell them directly to consumers, but the Mint did not have the ability to buy them from owners who wanted to sell.
As a result, the Mint sold the coins in bulk to Authorized Purchasers, who in turn sell them directly to dealers and other retailers, and direct to consumers. Authorized Purchasers are contractually committed to buy gold bullions from sellers at fair-market value.
I use five criteria when I decide to buy gold bullion coins: reputation, experience, volume, selection and pricing.
Look for a firm that has a reputation for being transparent, fair and honest. If they are not, complaints are usually a telltale sign. The Federal Trade Commission and your state's attorney general's office are government websites to start your research. The Better Business Bureau is an objective third-party reviewer that has a robust accreditation process for listing a company and compiles ratings and lists complaints.
I prefer a business that is experienced. It takes a long time to build a reputation, but it can disappear in a moment. If they have thrived through a boom and bust, they will likely have the wisdom to handle the twists and turns of this current market. Look closely at the management team, because many times the reputation lies with the individual and not the firm. A long history of repeat clients is a good sign.
What is the sales volume of the dealer you are considering buying from? It is easier to maintain a good reputation if there are only a few transactions per year. But to move millions or even hundreds of millions of gold bullion a year requires excellent people, time-tested processes and outstanding customer service. Usually the greater the volume, the better the price.
Product selection is also important. There are many popular gold bullion coins produced by quality mints around the world, and each bullion coin has its pros and cons. I have a bias toward gold bullion coins made by the U.S. Mint because of my confidence in their quality, my patriotic pride in their unique American designs and their popularity worldwide (which translates into liquidity).
Pricing is where the rubber meets the road. The U.S. Mint sells gold bullion coins to Authorized Purchasers for the spot price of gold plus the cost of manufacturing (around 3 percent) the coin plus a 2 percent surcharge that gets put in a reserve fund to offset any potential losses (so that taxpayers never have to subsidize buyers of the coins). An Authorized purchaser then puts a mark-up on the coin when it is sold to a dealer or other retailer, who then adds a mark-up when they sell to an individual.
Most pricing for a specific type of gold bullion coin will be competitive within a tight range. Occasionally, there might be a low-cost dealer, but you may have to make a commitment to buy a specific volume or they may not have the coin in stock and you will have to wait until gold prices match the price you bought at for the dealer to buy and deliver your coin.
While higher pricing may not be best for most buyers, it does not necessarily mean that the dealer is trying to take advantage of the buyer. Sometimes it goes to pay for a higher level of customer service, premium shipping and expertise (which benefits first-time buyers). Other times it may be due to the dealer's inventory and what price it was purchased at. Coins in inventory means it can be delivered immediately.
Most of the problems I have seen have to do with dealers who deliver your coins to a "secured facility" but not to you (gold IRAs being the exception). Those coins might not be the quality described or they may not exist. Beware of scam artists who significantly overprice their coins, use hard-sell tactics to intimidate you into buying or pass bullion coins off as rare coins (professionally graded coins being the exception). Some private mints and illegal mints have issued fake bullion coins with little or no precious metal content.
If you apply the five criteria of reputation, experience, volume, selection and pricing, you will significantly reduce your risk when investing in gold bullion coins.
Originally published at MoneyNews.com.
Tags: Gold

Categorised in: News