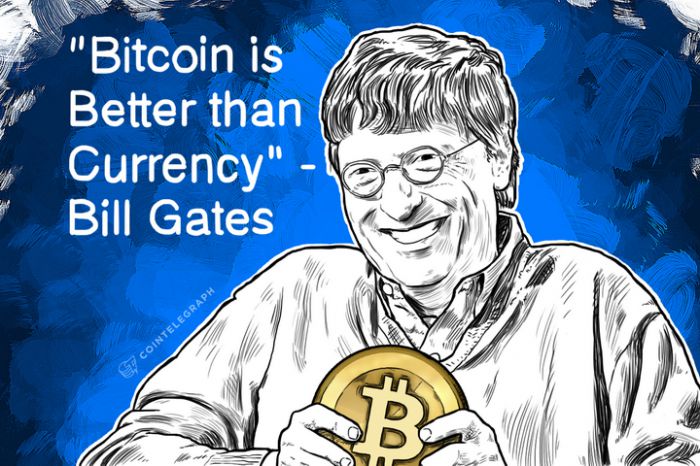 ---
'Bitcoin is Better than Currency' – Bill Gates
By Carlo Caraluzzo at Coin Telegraph
Quote:
CoinTelegraph spoke with Edmund Moy, former US Mint Director and now taking the lead with Fortress Gold Group about Gates and Bitcoin. Moy suspected that Gates would be looking into Bitcoin and for the most part is in sync with his opinions. He told us that Gates' comments about cost efficiencies when comparing Bitcoin to currency and the importance of the blockchain in fostering growth in developing economies were spot on.
But the former head of the US Mint also noted that Gates failed to mention that cryptography actually makes transactions more secure instead of less and might actually lower incidents of financial crimes. Moy explained:
"I understand his point about Bitcoin used for illegal purposes and the relative anonymity, but the public nature of the block chain and Bitcoin's pseudo-anonymity does offer more transparency than a cash transaction. High value illegal transaction are easier with bitcoin/Bitcoin because of the digital aspect and avoids the electronic financial transaction system, which has checks and balances to catch transactions like terrorist financing and illegal activity."
Read the full piece at CoinTelegraph.com.
Tags: Bitcoin

Categorised in: News